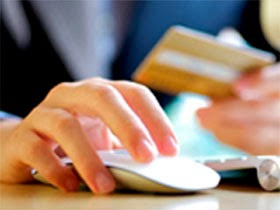 Having worked in and around web development since the late 1990's, there's one drawback about any job that you get in this field that can't be avoided. And that is; once the project that you're working on has been completed, rarely does that revenue stream that was created initially continue. Granted there are exceptions, but generally this is the rule. It's also a fact that this is just the nature of the beast… One and done. Well I have good news for all developers, regardless of the niche you work in; whether you build mobile apps, websites, or games as a freelancer or specialize in any of these fields as a business owner. Now there is an awesome program being offered by Swipetec Merchant Solutions that can give you an opportunity to potentially convert those one and done accounts into LIFETIME ACCOUNTS. More on Swipetec's program in just a moment. Most of the time the payment platform utilized is going to be the one that you suggest, recommend, or regularly use – period! And this is where that ease of creating a revenue stream for your business comes in. Swipetec Merchant Solutions for many years, has had a reseller's partnership with Authorize.net. Through this partnership, Swipetec has been able to offer arguably the finest Payment Gateway/API in the industry to our merchants, and marketing partners at pricing that is not available to the general public.
This year Swipetec created the Developer's Referral Program, which not only provides the developer with a robust virtual payment solution to integrate into their project, but also an opportunity to get PAID... Again and Again! I'm talking about a *15% split of all of the credit card processing transactions that are generated from your project for the LIFE of the account!! A simple referral can go a long ways with a program like this. The fact is there are not any referral programs out there that compare to this one - and this program also benefits your client tremendously. Swipetec offers 24/7/365 customer support and next day funding into your client's bank account. Inferior platforms that are offered "cheap to free" are just a full circle bust. And they limit you, and your ability to produce a high quality and money saving product to offer to your client.
Clearly the Developers Referral Program is a great alternative to implement into your future projects, and you may be able to convert projects you've delivered in the past for a brand new revenue stream as well! Keep in mind that Swipetec's services are not limited to virtual payment processing only. Swipetec provides credit card payment solutions for all sizes, and types of businesses. So put your thinking cap on… You may be able to enhance your portfolio by referring a fellow business owner! Give your colleagues and friends a chance to know where they stand, and offer them an opportunity to receive a free merchant statement analysis. If they switch you'll get the credit, and automatically qualify for a monthly residual for the life of the account!!!
This program is as easy for you as 1-2-3... Because there is No Red Tape - No Buy In – No Program Membership Fees or Dues – No Minimum Monthly Quotas to meet to qualify for your monthly residuals – Track the status of your residual payments 24/7 in Swipetec's **CRM - Residuals Paid for the Life of all Accounts... Guaranteed! All that is required of you is the ***Referral! Get Started Now on building your portfolio, and increasing your Bottom Line!! Even if you don't have a project from the past or presently that you can refer, tomorrow offers many opportunities to create new streams of revenue - So Sign up TODAY!!!
*15% split shared, is based on the profit earned from all transactions and not volume. **Upon sign up to Developer Referral Program, Swipetec CRM account established to track any and all pertinent account information***Referral must submit an application and be approved for merchant account - see Developer Referral page for merchant requirements